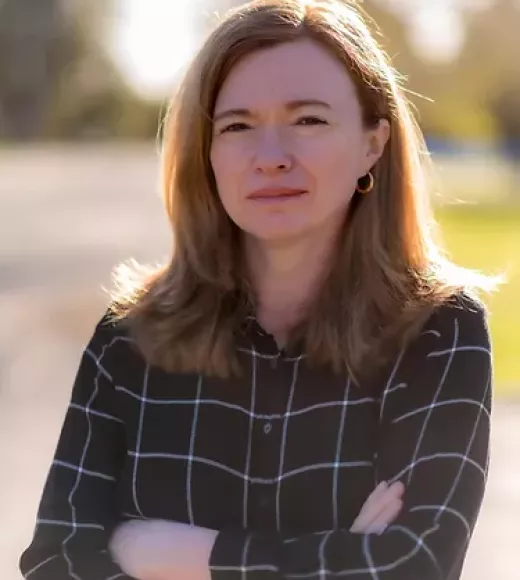 Position Title

Department Chair of German & Russian

Professor of Russian

Undergraduate Russian Advisor

Comparative Literature Affiliated Faculty
Bio
Bio
I am an interdisciplinary scholar of Russian culture whose publications have encompassed a broad range of historical epochs—from the nineteenth century to the present day—as well as genres and media, including, drama, prose, film, and television. I established my reputation within the field of Slavic Studies as a specialist in gender and Russian culture, the representation of maternity in particular. My first book, Women with a Thirst for Destruction: The Bad Mother in Russian Culture (Northwestern UP, 2014), received the Heldt Prize for Best Book in Slavic/East European/Eurasian Gender Studies.

For the past eight years, my research has primarily focused on Russian culture since 1991, exploring the profound transformations of post-Soviet Russian society through a multidisciplinary prism. As in my earlier work on motherhood and Russian culture across several centuries, I employ a cultural-historical approach that allows the exploration of the central question recurring throughout my scholarship: how do dominant cultural myths mutate—or, alternatively, remain constant—during periods of pronounced societal change?

My latest book, Haunted Dreams: Fantasies of Adolescence in Post-Soviet Culture (Cornell University Press, 2022) is the first comprehensive study in English devoted to cultural representations of adolescence in Russia since the end of the Soviet Union in 1991. It is also the first book-length study to situate these post-Soviet cultural representations within the broader context of European and Anglo-American scholarship on adolescence and youth. Through close analysis of prose, drama, television, and film, this book maps how the adolescent hero has become a locus for multiple anxieties, as well as a background for the projection of fervent hopes, throughout the tumultuous years since the end of the Soviet experiment.
My current research focuses on folk ritual and the female body in contemporary Russian film and drama.
Education and Degree(s):
Ph.D. in Slavic Languages and Literatures, Northwestern University
B.A. in Russian and Theater, University of Wisconsin, Madison
Research Interest(s):
Cultural representations of adolescence in post-Soviet Russia
Contemporary Russian theater and drama
Contemporary Russian film
Gender and Russian culture, especially the representations of maternity
Course(s) Taught:
Humanities 002A: Topic - "Motherhood in Western Culture and History"
Russian 105: Advanced Russian Conversation
Russian 120 (Topics): Humor and Comedy in Russian Culture
Russian 124: Twentieth-Century Russian Literature
Russian 126: Russian Theater
Russian 129: Russian Film
Russian 130: Contemporary Russian Culture
Russian 133: Post-Soviet Literature
Russian 142: Women in Contemporary Russian Culture
Russian 150: Russian Culture
Selected Publications:
Books: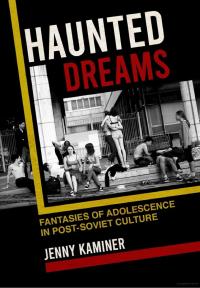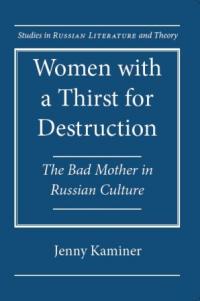 Haunted Dreams: Fantasies of Adolescence in Post-Soviet Culture (Cornell University Press, NIUP Imprint, 2022).
♦ Winner of the International Research Society for Children's Literature (IRSCL) 2023 Book Award
Women with a Thirst for Destruction: The Bad Mother in Russian Culture (Northwestern University Press, 2014).
♦ Winner of the Association for Women in Slavic Studies' 2014 Heldt Prize for "Best Book in Slavic / East European / Eurasian Women Studies."
♦ Click here to read an interview with Professor Kaminer by the NYU Jordan Center for the Advanced Study of Russia.
♦ Click here to hear a podcast of an interview with Professor Kaminer on New Books in Gender Studies.
Articles and Chapters:
"Screening Russian Youth: An Introduction," Studies in Russian and Soviet Cinema 17.1 (2023): 2–5. 
"'One Foot in the Grave': Pregnancy and Folk Culture in Recent Russian Films," Studies in Russian and Soviet Cinema 16.1 (2022): 25–43.
"The Ghost of Adolescence Past: Teen Female Martyrs in Svetlana Vasilenko's Little Fool and Anna Melikian's Mermaid," Slavic and East European Journal 63.1 (Spring 2019): 52–73.
"Imagining Adolescence in Selected Works of New Russian Drama," Modern Language Review 113 (January 2018): 194–220.
"Mothers of a New World: Maternity and Culture during the Soviet Period," in Gender in Twentieth-century Eastern Europe and the USSR, ed. Catherine Baker, Gender and History series (London: Palgrave Macmillan, 2016). 81–95.
"Vasilii Sigarev's Post-Soviet Dramas of the Provincial Grotesque," The Russian Review 75 (July 2016): 477–97.
"The Burden of Superfluity: Reconsidering Female Heroism in Anton Chekhov'sThe Seagull," in The Twilight of Realism: Russian Writers and the Fin-de-siècle, ed. Katherine Bowers and Ani Kokobobo (Cambridge University Press, 2015). 126–41.
"A Mother's Land: Arina Petrovna Golovleva and the Economic Restructuring of the Golovlev Family," Slavic and East European Journal (Winter 2009).
"Theatrical Motifs and the Drama of Everyday Life in the 1920s Stories of Mikhail Zoshchenko," The Russian Review (July 2006).
Tags