Spring 2022 Courses
---
Lower Division
RUS 003 Elementary Russian
Liliana Avramenko
--
RUS 006 Intermediate Russian - See flyer below
Jekaterina Galmant
Russian 6 is designed as a continuation of Russian 5 and promotes pronunciation and grammar, as well as the development of listening, speaking, reading, and writing skills. Students will be exposed to aspects of Russian culture and literature via written texts, interviews, and short stories by the greatest Russian writers. Students will read and translate texts on a variety of topics, learn the vocabulary they need to talk about life in the city, read newspaper reports, learn more about Russian superstitions and customs.
 
Prerequisite:
• Russian 005 or Language Placement Exam
Textbooks:
• A Course Reader
• Other readings available online  
---
Upper Division
RUS 101C Advanced Russian
Liliana Avramenko
Lecture/Discussion—3 hour(s); Extensive Writing. Prerequisite(s): RUS 101B. Continuation of RUS 101B. Topics in Russian grammar for the advanced student. Reading and discussion of journalistic texts and classic and contemporary literature. Conversational exercises utilizing literary and colloquial variants of current Russian speech. GE credit: AH, WC.
--
RUS 105 Advanced Russian Conversation
Liliana Avramenko
Discussion—3 hour(s); Practice—1 hour(s). Prerequisite(s): RUS 006. Intensive conversational practice and discussion based on current events and contemporary texts.
--
RUS 120: Topics in Russian Culture (Humor and Comedy in Russian Culture) - See flyer below
Instructor: Prof. Jenny Kaminer
Russian culture is more than grim, snowy landscapes and old bearded men pondering philosophical questions! This course will introduce students to some of the greatest—and funniest—works of Russian humor and comedy from the 19th-century to the present day. We will read works by classic authors such as Nikolai Gogol and Anton Chekhov, as well as by well-known Soviet satirists such as Mikhail Zoshchenko and Mikhail Bulgakov. We will view several films from the Soviet period, including a musical comedy from the 1930s—Joseph Stalin's favorite film!
Throughout the quarter, we will attempt to define the salient characteristics of "Russian humor," and to reflect upon what these characteristics reveal about Russian culture as a whole. And we will laugh early and often!
Taught in English, no knowledge of Russian required
Required texts:
-Mikhail Bulgakov, A Heart of a Dog
-
Venedikt Erofeev
, Moscow to the End of the Line
Russian 140. Dostoevsky (4 units)        IN ENGLISH
Victoria Juharyn
Course Description:
In this course, we will read and discuss two of Dostoevsky's major novels: The Idiot and The Brothers Karamazov. We will, however, begin with Dostoevsky's early unfinished novel Netochka Nezvanova, which the students will finish collectively as their final project of the course after our careful analysis of Dostoevsky's writing style and character types in The Idiot and The Brothers Karamazov.
Prerequisite: Knowledge of Russian not required.
GE credit (New): Arts & Humanities, World Cultures, and Writing Experience.
Format: Discussion - 3 hours.
Textbooks:
Fyodor Dostoevsky,

 

Netochka Nezvanova, translated by 

Jane Kentish

. Penguin Classics; 1st edition (January 7, 1986).
Fyodor Dostoevsky,

 

The Idiot

, translated by Richard Pevear and Larissa Volokhonsky. 

Vintage; Reprint edition (July 8, 2003).

Fyodor Dostoevsky,

 

The Brothers Karamazov

, translated by 

Richard Pevear and Larissa Volokhonsky. 

Vintage Uk (December 31, 1991).
Course Flyers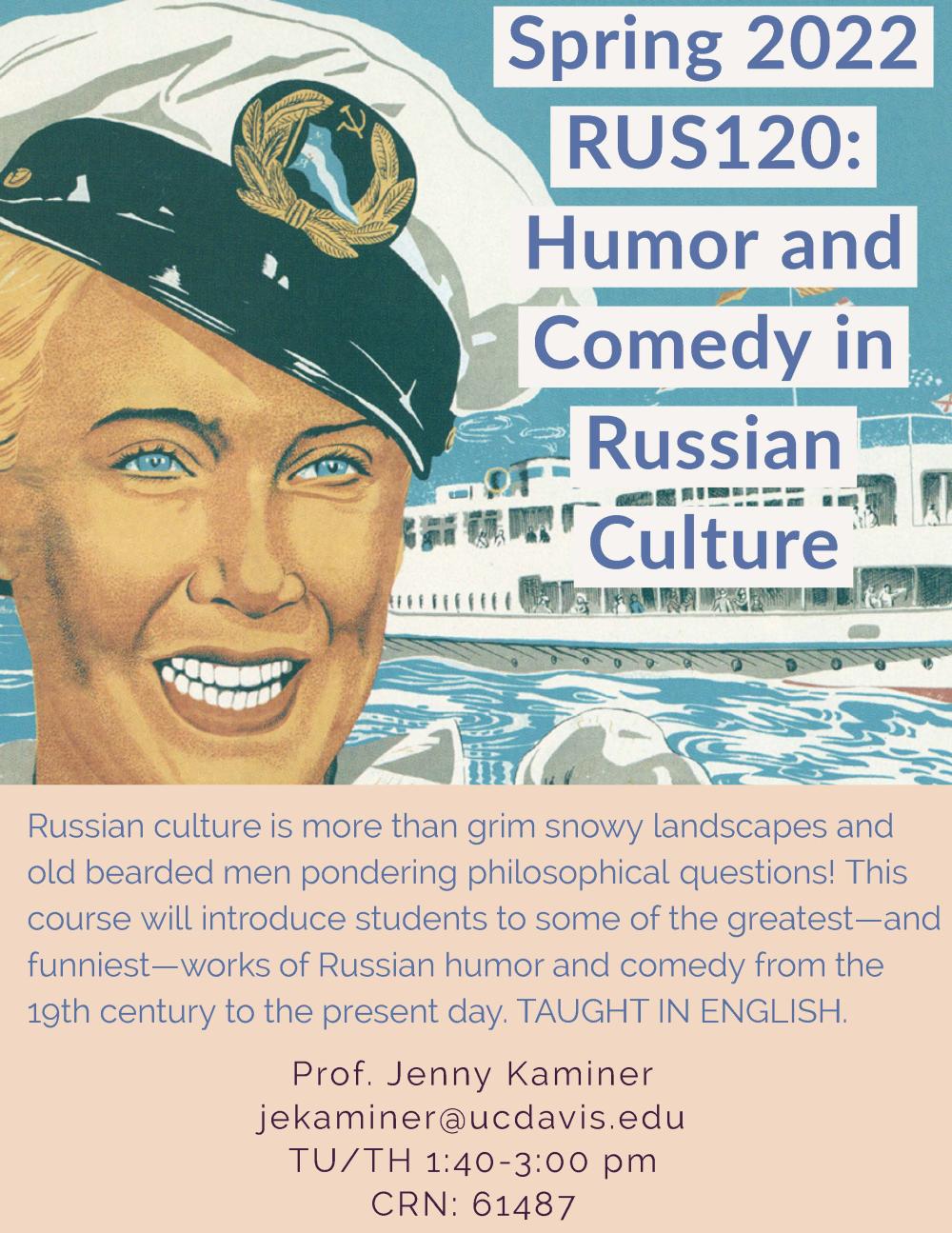 ---